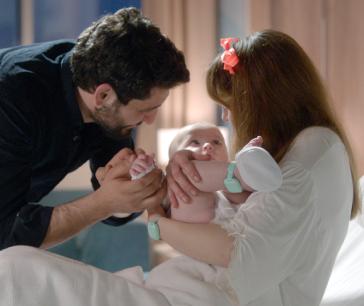 RTLS Technology for Infant Protection
RTLS Technology for Infant Protection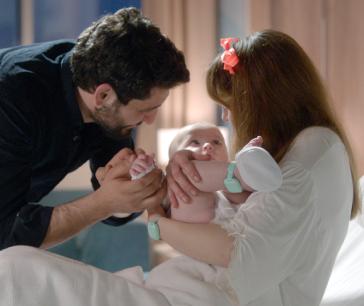 What is Hospital Infant Protection and Security Systems?
Infant/baby safety is a top priority for hospitals, as infants are particularly vulnerable and require special care and attention. One solution that is being used to improve infant safety in hospitals is the implementation of Real-time Location Systems (RTLS). Infant safety can be provided by real-time location information in two ways: ensuring the infant stays in a safe location in the hospital and preventing newborn baby mix-ups. With RTLS-enabled infant protection solutions in place, hospitals can ensure that all infants are properly monitored and tracked, adding an extra layer of security to the facility.
Prevent infant abduction and baby mix-ups with RTLS tracking
Infant abduction is a serious concern in hospitals as it can cause emotional trauma for the parents while also endangering the newborn's health and safety. When an infant is fitted with a special RTLS-enabled infant security tag or wristband, the system can pick up the unique signal emitted by the tag and track baby's location at all times. Infant Security Tags with RTLS technology can be attached to infants just after birth. With RTLS infant tracking, the delivery room and mother room can be designated as a safe zone for infants. This allows hospital staff to track the newborn's location in real-time, ensuring that they are not taken out of the hospital without proper authorization.
Infant/Baby Safety solutions can trigger an alarm if the infant is taken out of range, alerting staff to the potential for infant abduction. Out-of-safe zone notifications from RTLS infant security tags can be integrated with hospital security systems such as CCTV and BMS. For example, if hospitals integrate internal safety protocols with RTLS abduction alarms, security guards will be alerted about the infant abduction instantly, a sound alarm will be activated and gates of a newborn clinic will be locked at the same time.
Another critical advantage of infant tracking and safety solutions in newborn clinics is that it helps to prevent baby mix-ups. In a busy and dynamic newborn clinic environment, it can be possible for staff to accidentally mix up newborn babies or place them in the wrong cribs or incubators. Traditionally, mothers' identification info is printed on wristbands and worn on their infants' wrists. Thanks to RTLS technology, each infant can be assigned a unique tag, allowing staff to quickly paired infants with their mothers just after the birth in newborn clinics. When a mother takes the wrong baby from the crib or incubator, the RTLS infant tag sends a notification or alarm about a baby mix-up. In addition to instantly pairing with the mother, the infant tag can ensure that each infant receives the appropriate care and attention, potentially reducing the risk of serious medical errors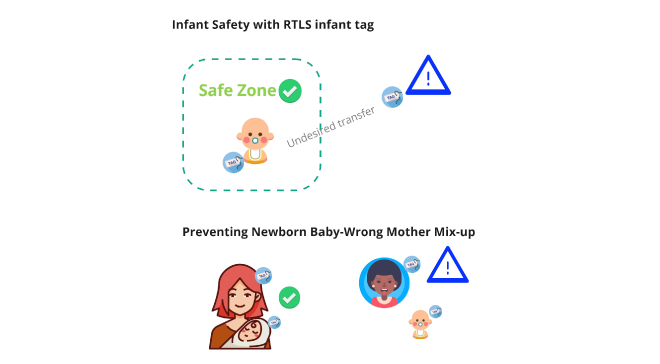 In conclusion, infant safety solutions are an important layer of protection for newborns in the "IoT for Healthcare"  concept. You see, RTLS is much more than just a technology. It's a lifesaver, a protector, and a guardian for your precious little one. With RTLS, you can rest assured that your baby is in safe hands. RTLS is a game-changer in the world of hospital safety. It gives new parents peace of mind and ensures that their newborns are protected from the dangers of infant abduction. 
February 24,2023