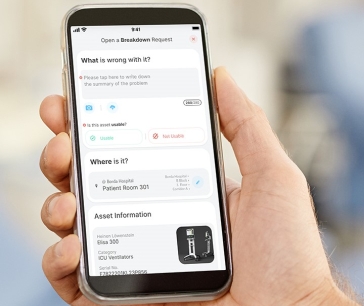 How Asset Maintenance Management (Healthcare CMMS) Maximizes Asset Uptime and Enhances Patient Safety
How Asset Maintenance Management
(Healthcare CMMS) Maximizes Asset
Uptime and Enhances Patient Safety
In the dynamic and ever-evolving realm of healthcare, in which every moment holds significance, hospitals are constantly seeking ways to optimize their operations and provide exceptional patient care. Asset maintenance management (hospital CMMS) is a crucial aspect of running a hospital, managing its assets by transforming chaotic hospital operations into a well-orchestrated symphony. It is responsible for ensuring that all assets are in good working order and ready for use at all times. In this way, hospital staff can focus their energy on what truly matters – providing the best possible care for their patients. By implementing a proper asset maintenance management system, hospitals can reap numerous benefits that can improve patient care, reduce costs, and maximize efficiency, ultimately saving lives.
Why Hospitals Need CMMS
Hospitals are complex environments that require the management of a large number of assets. This can be a complex and time-consuming task, especially in larger hospitals with many different departments and units. Ensuring that assets are properly maintained and kept in good working order can be daunting, as it requires coordination with various departments and keeping track of maintenance schedules and procedures. Additionally, the high cost of assets and the need for their efficient use can create financial challenges for hospitals. Ensuring that assets are properly maintained and accounted for can also be a significant challenge, as failure to do so can have severe consequences for patient care and overall hospital operations.
What is Hospital Asset Maintenance Management (Hospital CMMS Software) and Why is it Important?
Asset Maintenance Management  includes hospital CMMS (Computerized Maintenance Management System), but much beyond it with RTLS availability and ChatGPT assistant. CMMS is a software program that helps hospitals to plan, schedule and track maintenance and repair activities for their assets. It is a comprehensive system that allows organizations to manage their maintenance operations, including preventive and corrective maintenance and work orders. RTLS is a technology that uses wireless sensors and tracking devices to monitor the location and movement of hospital assets, patients and staff in real time. ChatGPT is a plus for fixing breakdowns. Asset Maintenance Management basically combines all these and offers an all-in-one comprehensive solution that includes the following features:
Timely preventive maintenance and calibration management: Traditional paper-based and spreadsheet-driven methods for managing maintenance and calibration can lead to missed tasks and potential medical errors. Say goodbye to paperwork and welcome a centralized dashboard that revolutionizes the way you manage all activities. Within this full-featured Asset Maintenance Management, the "Digital Protection Calendar" takes preventive maintenance and calibration processes to the next level, allowing you to schedule, track and manage all activities in a single centralized dashboard without the need for any paperwork.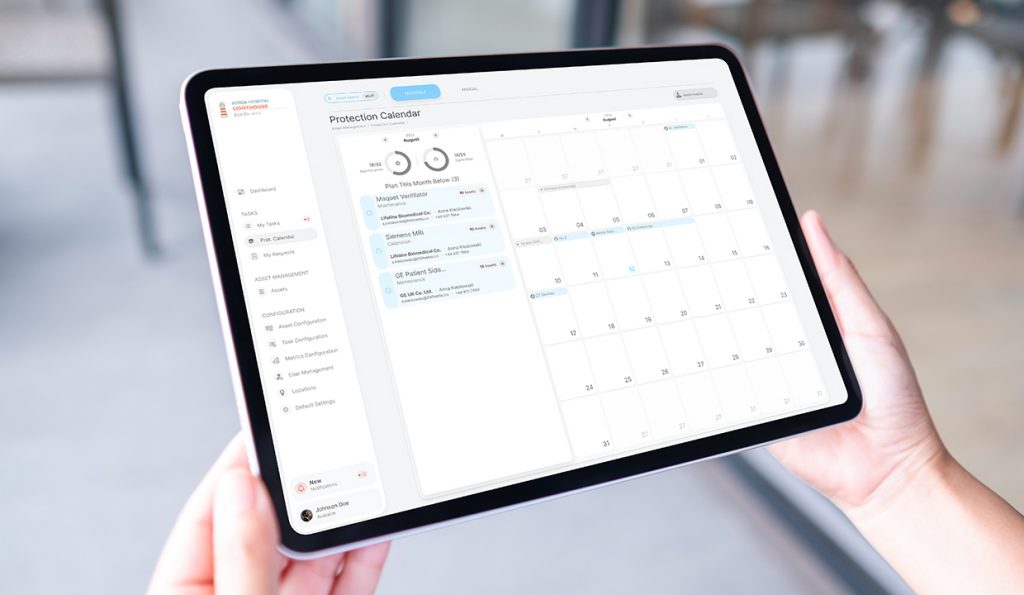 With just a few clicks, you can effortlessly schedule all maintenance and calibration activity and assign it to the appropriate technician. Moreover, highly mobile technicians receive instant notifications about maintenance/calibration requests, enabling swift action with real-time asset location at their fingertips. The power to open and close work orders within a single click, streamlining the entire process and ensuring a smooth flow of operations. Once the activity is completed, the requester is promptly updated on the status of the asset. By efficiently scheduling and coordinating maintenance, you can rest assured that your requests are handled promptly, keeping your assets in optimal condition and minimizing downtime.
AI-assisted Breakdown Management / Work Order Management: When assets break down, hospitals can experience significant downtime, resulting in decreased productivity and loss of revenue. Additionally, asset breakdowns can have a negative impact on patient safety by delaying or preventing patients from receiving necessary care. This AI-assisted Healthcare CMMS software allows hospital staff to effortlessly submit a breakdown request across the entire facility, with each request instantly assigned to the appropriate biomedical technician through the user-friendly mobile application.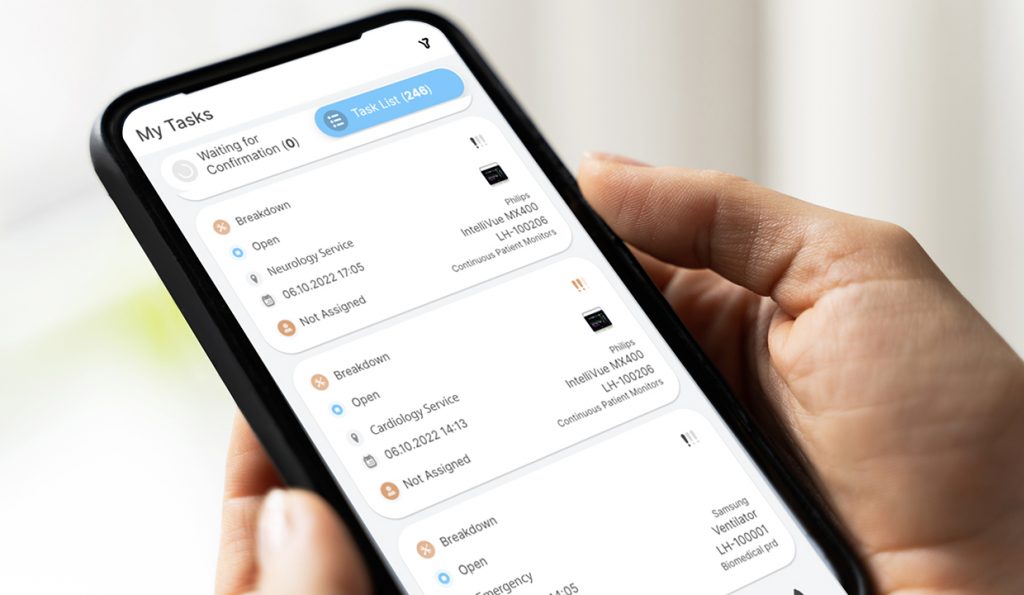 But that's not all. The AI-powered assistant, ChatGPT, stands ready to provide valuable guidance and support within the application. Technicians gain instant access to step-by-step troubleshooting instructions and solutions, all at their fingertips. With a single click, technicians can delve into a wealth of knowledge and expertise, ensuring swift and accurate repairs. Once the repair process is completed, the requester is promptly notified of the asset's status. As a result, you can be confident that breakdown requests are handled properly and efficiently, your assets are in proper working condition, and the hospital is making the most of its investments.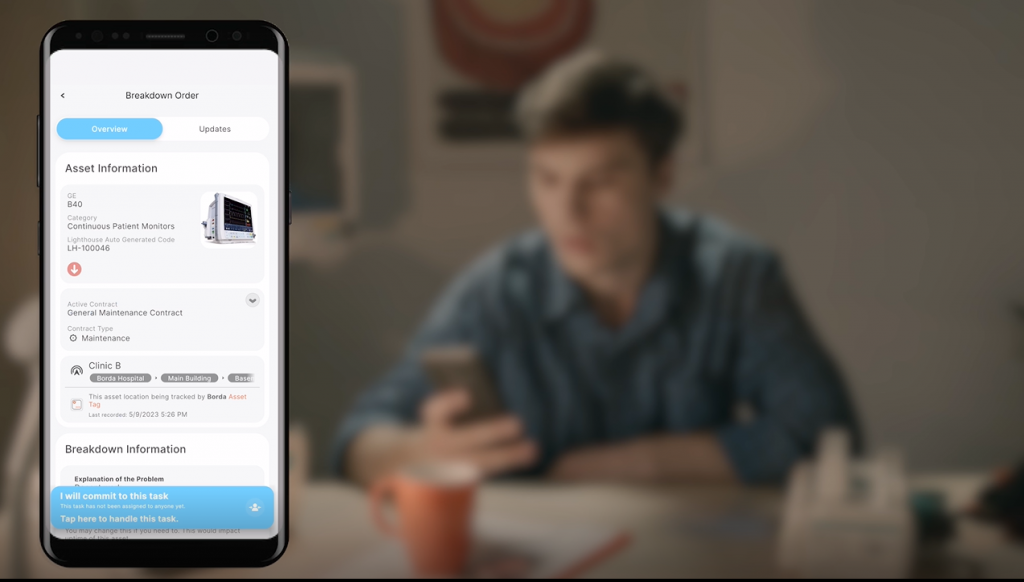 RTLS Asset Tracking & Asset Utilization: RTLS availability breaks the boundaries of CMMS by instantly providing the real-time location of mobile assets throughout the hospitals. Technicians are instantly notified about any maintenance or breakdown requests on-the-go with the real-time location of assets using this healthcare CMMS software with RTLS asset tracking, eliminating the need for time-consuming phone calls and searches. The availability of this hospital's RTLS ensures that tasks are completed in a shorter time, increasing asset uptime and staff utilization. In addition to the benefits of maintenance/calibration management and breakdown management, RTLS technology can be used to locate mobile assets in seconds, regardless of where they are when patient care is required.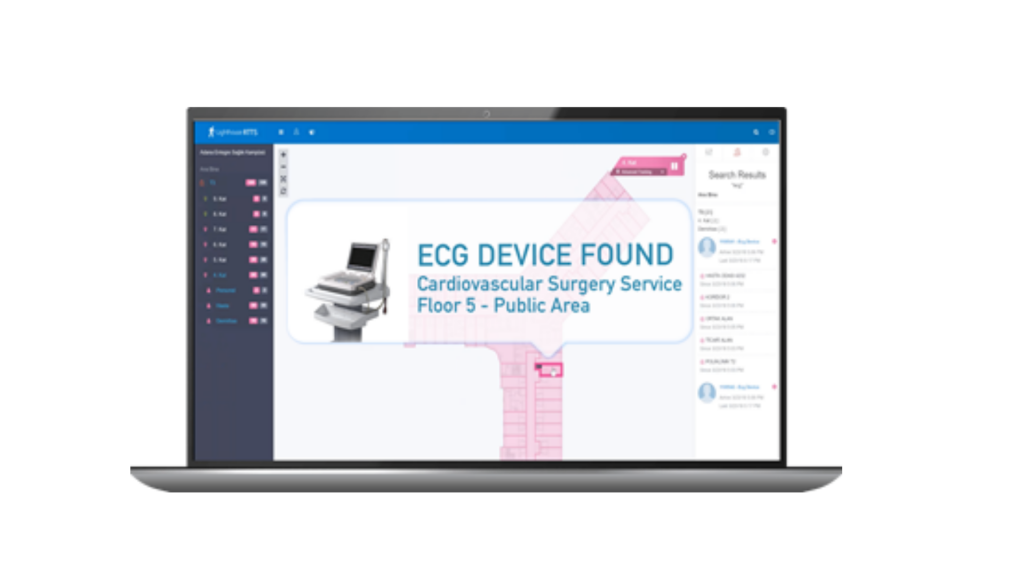 No longer will valuable time be wasted searching for essential equipment. Instead, staff can devote more time to delivering personalized care to their patients, exponentially enhancing the overall quality of care. This "IoT for Healthcare" concept also digitizes asset assignment by allowing hospital staff to receive instant real-time notifications if an asset under their responsibility is moved to another location.
Benefits of Hospital CMMS
Increased Uptime & Reduced Asset Costs
CMMS helps identify and address potential issues before they escalate into costly breakdowns by implementing regular inspections, servicing, maintenance and calibration based on manufacturer recommendations. This proactive strategy minimizes unexpected downtime, extends asset lifespan and ensures that assets operate at peak performance, maximizing uptime and minimizing disruptions in patient care. Efficient workflows are also the cornerstone of asset uptime. CMMS for hospitals streamlines and automates the entire maintenance, calibration and breakdown process, from work order creation to assignment and tracking. With a centralized platform, CMMS healthcare software enables seamless communication between technicians and departments, reducing response times and eliminating bottlenecks. This streamlined workflow ensures that tasks are promptly addressed, minimizing downtime and allowing healthcare providers to focus on delivering exceptional patient care.
Improved Asset Availability
By using RTLS technology to track the location of assets, hospital staff can find moving assets in a matter of seconds rather than spending hours searching for assets, resulting in significant time savings for staff. In addition to this, hospitals can ensure that assets are always available when needed, reducing the time patients have to wait for essential treatments.
Regulatory Compliance and Documentation
In the healthcare industry, compliance with regulations is of utmost importance. CMMS Healthcare simplifies the process of maintaining comprehensive documentation and records, ensuring hospitals meet regulatory standards effortlessly. The system automates record-keeping, tracks maintenance activities, and generates reports as needed. In case of audits or inspections, hospitals can easily access the necessary information, ensuring compliance and minimizing the risk of penalties or reputational damage. CMMS becomes the guardian angel that keeps hospitals in compliance with regulatory requirements.
Data-driven Decision Making
Hospital CMMS collects and analyzes data from various assets, providing valuable insights into their performance, utilization and maintenance history. By leveraging these insights, healthcare facilities can make informed decisions on resource allocation, equipment replacement and maintenance strategies. The ability to predict equipment failure, optimize maintenance schedules and identify potential issues in advance empowers hospitals to reduce unplanned downtime, maximize asset uptime and allocate resources more effectively.
The transformative power of CMMS in hospitals cannot be understated. From streamlining workflows and harnessing the power of data to enabling proactive maintenance and optimizing resource management, CMMS elevates hospitals to new heights of efficiency, cost savings and patient satisfaction. By embracing CMMS, hospitals embark on a journey toward excellence, where every aspect of their operations is harmonized to provide the highest quality care to their patients.
Ready to take your asset management experience to the next level? Apply now for 2 weeks free trial and one-on-one personalized demo!
May 30,2023