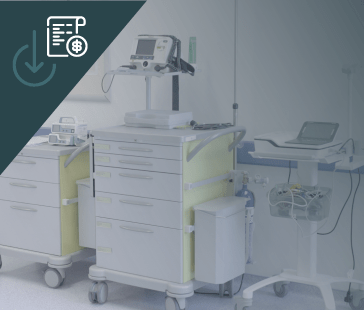 How to Reduce Costs via RTLS Asset Tracking in Hospitals?
How to Reduce Costs via RTLS Asset Tracking in Hospitals?
In the world of healthcare, one thing is for certain: costs are always a concern. From expensive assets to staffing, hospitals have a lot of expenses to keep track of. But what if there was a way to reduce costs and improve efficiency at the same time?  This is where Real-Time Location Systems (RTLS) come in. 
Benefits of RTLS asset tracking
Asset tracking is one of the most obvious ways that the "IoT for Healthcare" concept can help hospitals reduce costs. Through the use of IoT sensors, RTLS enables hospitals to optimize asset utilization. For example, by tracking the movement of moving assets, hospitals can identify which assets are being used frequently and which are not. This info can then be used to ensure that the most frequently used asset is always available when needed, while less frequently used assets can be moved to other areas or even removed entirely from the hospital. Asset Utilization solutions can ultimately help hospitals save money by reducing downtime and ensuring that asset is being used to its fullest potential.  
 The benefits of RTLS do not end there. In hospitals, RTLS can reduce the amount of time spent looking for assets and ensure that they are used efficiently. Some assets are frequently in high demand and easily misplaced, resulting in expensive replacements or unnecessary purchases. Consider wheelchairs. RFID asset tags are attached to wheelchairs, allowing hospitals to see exactly where all of their wheelchairs are located, reducing the need for unnecessary replacements and increasing patient transport efficiency.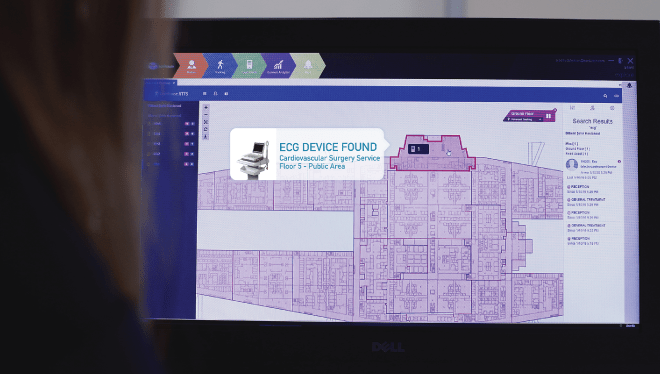 All data is collected and recorded through IoT sensors automatically
What's more? Hospital asset tracking via RTLS helps hospitals to better plan and organize their preventative maintenance/calibration schedules and repair processes, ensuring that asset is serviced at the most appropriate time. Through effective Asset Maintenance Management (healthcare CMMS), hospitals can save money and reduce costs in the long run.
Knowing when assets are due for maintenance or repair allows hospitals to schedule these tasks ahead of time, reducing downtime and ensuring that assets are always in good working condition. This can lead to cost savings in the long run by lowering the amount of money spent on maintenance and repairs. 
Real-time location systems in healthcare can also help hospitals improve inventory accuracy. Hospitals can gain a clear understanding of which assets are available and which need to be restocked by tracking asset movement. This helps to avoid shortages and ensures that the asset is always available when needed. 
Overall, RTLS hospital asset tracking is a powerful tool that can help hospitals in increasing efficiency, lowering costs, and improving patient care. With its ability to provide real-time visibility into the location and usage of medical assets and supplies, RTLS can help hospitals in making more informed decisions and improving their bottom line. With RTLS, hospitals can get one step closer to their goal of providing the best possible care to their patients while keeping costs under control.  
January 24,2023