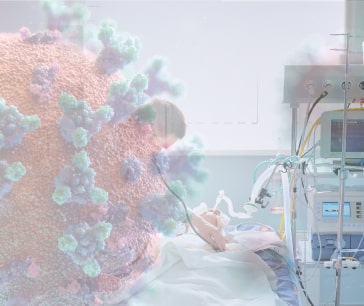 Critical Asset Utilization

Critical Asset Utilization
Track and manage your assets automatically.
Need
As the recent novel Covid-19 pandemic continues to pose a threat to human life across the globe. Availability of sufficient ventilators and intensive-care beds becomes a life or death issue. Without instant access to breathing machines- ventilators, and intensive care beds, many COVID-19 patients will not survive. Unfortunately, the number of ventilators and available bed-space in countries is insufficient to go around, leaving health authorities with no better options than maximizing the use of the available devices.
Solution
During this period of COVID-19, where the number of patients exceeds the number of available devices, the only feasible and realistic solution is to maximize the use of the available devices. Critical Asset Utilization provides real-time bird's-eye view to each bed and ventilators across the country, all from a single central dashboard.
This solution automatically tracks and monitors the status of beds and ventilators in hospitals & temporary treatment centers, and indicates whether they are in use for patients in real-time or not. The automatic collection of data also provides periodic information on the rates of the use of beds and ventilators. Knowing how many devices are available for use is a great way to ensure maximum use of each device.
Benefit
Through the collection of location and status data without any form of human interference, lives can be saved by:
Directing ambulances towards the ready-to-use ventilator devices and beds of the surrounding hospitals.
Allocating ventilators between regions and hospitals based on needs
Accurate planning of resources
Ensuring the smooth running of healthcare operations
Helping health workers save time and concentrate on saving lives.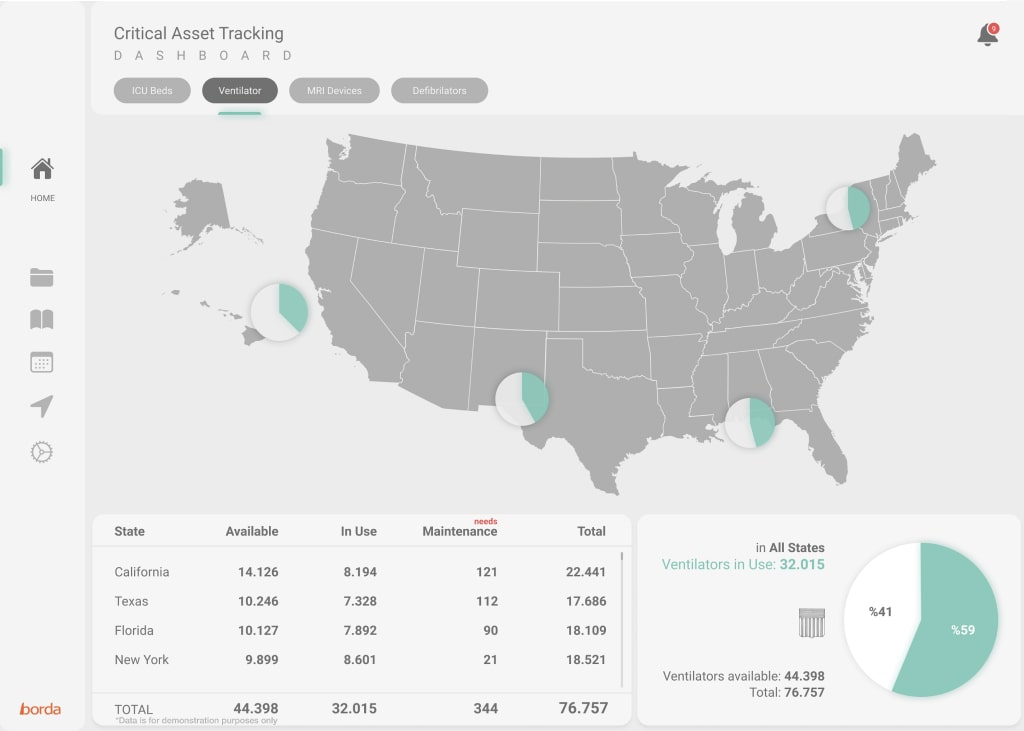 How it works
NB-IoT/LTE Cat-M-based tags are attached to each ventilator via the RS232 port to receive information regarding each one's current status. Every tag has a button, which, when clicked, reports breakdowns by using LED to show ventilators up/down situation. By getting the up/down status from button data and tracking the usage automatically, we can reflect the number of ready to use ventilators to a central screen. A mat is consisting of pressure sensors that communicate with the NB-IoT/LTE Cat-M based tag via Bluetooth placed under the intensive care beds, and the bed status automatically transmitted to the central screen. Central screens show all the life-saving ventilator devices and intensive care beds across the country, whether they are in use for a patient or not. The filter design allows access to every city and hospital data.
June 23,2020