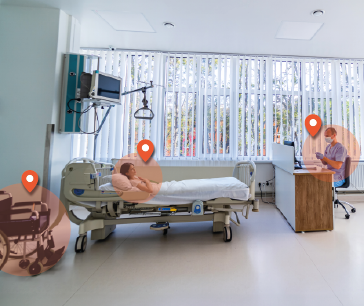 3 Key Reasons: Why Hospitals Need RTLS
3 Key Reasons: Why Hospitals Need RTLS
In the fast-paced world of healthcare, precision and efficiency are paramount. Every second counts, and timely, accurate information can make a significant difference in patient outcomes. Real-Time Location Systems (RTLS) have emerged as a game-changer in the healthcare landscape, offering hospitals a powerful tool to enhance operations and, ultimately, patient care. Let's delve into three critical reasons why hospitals need RTLS.
1. Elevated Patient Care and Safety
Patient care is at the core of every healthcare institution. RTLS provides real-time tracking of patients, staff, and assets within the hospital premises. This tracking ability significantly enhances patient care and safety in several ways: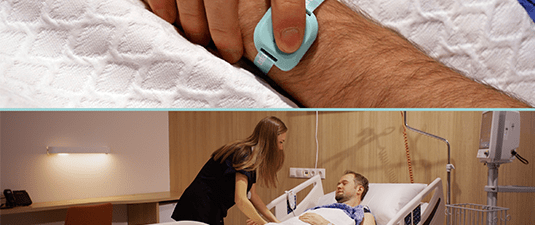 Faster Response Times with Nurse Call integration: Through nurse call integration in Patient Safety products, patient can push of a nurse call button on their wristbands; Patient Tag, the system identifies the patient's location, enabling nurses to reach them faster than ever before.
Prevent Wandering and Elopement: In cases involving patients with cognitive impairments, such as dementia or Alzheimer's, RTLS helps prevent wandering by sending alerts if a patient approaches a restricted area or tries to leave the facility.
Optimized Workflow: Knowing the real-time location of medical staff and assets streamlines workflow. Nurses and doctors can efficiently coordinate their efforts, ensuring patients receive timely and appropriate care.
2. Efficient Asset and Inventory Management
Asset Tracking and Utilization: RTLS allows hospitals to track the location and status of assets like infusion pumps, wheelchairs, or defibrillators in real time. Asset Utilization products via RTLS asset tracking enables hospital staff to quickly and easily locate and access the assets required for each patient in a matter of seconds.  This reduces time spent searching for these vital assets, making them readily available when needed.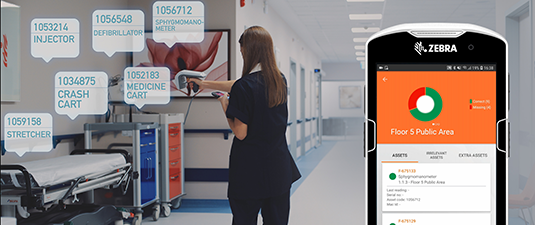 Inventory Counting: Asset Inventory Management via RFID (Radio Frequency Identification)  technology enables you to complete your whole counting process within a couple of days in the most accurate and fastest way. During the inventory counting process, you can instantly identify misplaced and missing assets using your mobile application, reducing over-purchase and rentals.
Cost Savings: By optimizing asset management, hospitals can save on replacement costs and improve asset utilization, leading to significant cost savings in the long run.
3. Streamlined Workflow and Operational Efficiency
In a hospital setting, efficient workflow is essential for providing timely care and ensuring smooth operations. RTLS plays a crucial role in achieving this:
Patient Flow Optimization: RTLS helps hospitals analyze patient movement patterns, enabling better allocation of resources and staff to manage patient flow effectively. This reduces bottlenecks and overcrowding in specific areas.
Reduced Wait Times: Patient Throughput / Patient Flow products via RTLS patient tracking tracks and traces each patient's journey throughout the entire operation theatre processes. These real-time and historical data can be used to more efficiently schedule surgeries, move patients through the process as quickly and smoothly as possible, and reduce the risk of long wait times.
In conclusion, Real-Time Location Systems offer hospitals a powerful technological tool to enhance patient care, streamline operations, and ensure optimal resource management. The healthcare industry continues to evolve, and integrating healthcare RTLS is a step towards a more efficient, patient-centric, and technologically advanced future.
October 16, 2023